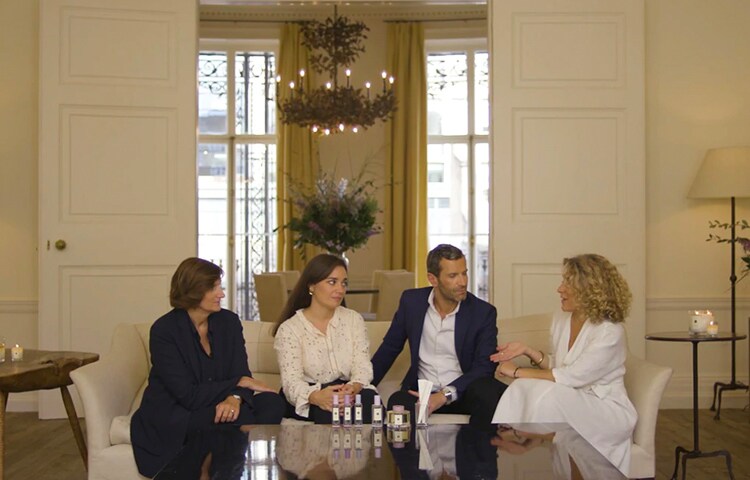 Follow us to Lavenderland
Fall out of the ordinary and into a new lavender story.
Journey to an enchanted world of violet visions, where English lavender meanders in purple pathways across the countryside. Discover a trio of takes on this timeless note crafted by three top perfumers, each offering a different presentation of natural lavender- one strikingly aromatic, the second fresh with a cool woodiness, and the third cascading with soft florals

"At Jo Malone London, it is always a creative experience where we develop and collaborate together. Lavender was the starting point for each of the perfumers; after that they could do what they wanted because they understand our passion for contrasts. The result is very special." Says Celine Roux, our Global Head of Fragrance.
Marie Salamagne's Wisteria & Lavender celebrates the floral side of lavender and the dreamy purple colours of both flowers. Yann Vasnier's Silver Birch & Lavender is a drier, sexy, woody 'fougere'. And Anne Flipo's Lavender & Coriander brings the aromatic oriental facets into centre stage. All three fragrances demonstrate that when it comes to lavender there is no such thing as ordinary.