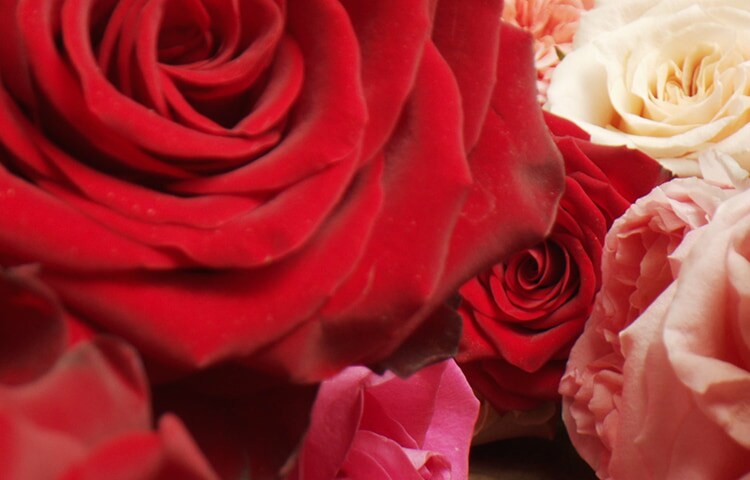 "The rose looks fair, but fairer it we deem. For that sweet odour which doth in it live." William Shakespeare.

From light and fresh to deep and voluptuous, the rose is the queen of the flower bed, versatile with multiple olfactive expressions it remains a favourite in perfumery for very good reason. "Over the years, we've created many different rose fragrances for many different collections. Almost unconsciously, we keep coming back to the rose, so it just felt natural that we should celebrate this timeless flower with a collection of its own." Celine Roux, Global Head of Fragrance, explains.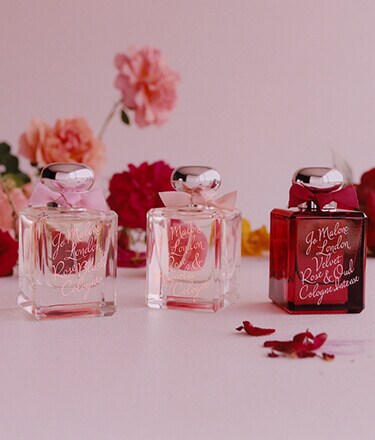 "The rose is very versatile and can find lots of different olfactive expressions: fresh, floral, peachy, green. It's also extracted in different ways, producing rose water, rose essence and rose absolute, so there's lots of scope to really play with the ingredient and explore all the possibilities." The collection of scents offers a fragrance for everyone, celebrating the many facets of a timeless classic. To really demonstrate its depth of character, each fragrance was created by a different perfumer offering their own unique take on the flower. "But like all our fragrances, the line-up we have in this collection preserves the Jo Malone London signatures
of elegance, clarity and a touch of something unexpected. Red Roses has a twist of lemon in the top for added freshness and Velvet Rose & Oud incorporates a surprising accent of clove. Rose & Magnolia is contrasted with amber and patchouli and Rose Blush has a hint of basil providing a fresh green twist. Rose is such a widely used ingredient in perfumery that it was important to find new combinations to bring out its different facets." Each scent explores the infinite possibilities of the rose.
Red Roses

"Red Roses offers a scent that's like having a bouquet of fresh roses in your living room, as if freshly cut from the garden." Celine Roux.


Velvet Rose & Oud

"For Velvet Rose & Oud, we used a rose damascena absolute from Turkey. It's warm, deep and mysterious attributes pair perfectly with sensual, woody oud." Fabrice Pellegrin, Perfumer.


Rose & Magnolia

"For Rose & Magnolia, we played with two rose ingredients: rose damascena & rose de mai. We magnified the freshness and fruit with magnolia blossom and geranium and pushed the spice with a twist of black pepper and wood." Mathilde Bijaoui, Perfumer.
Rose Blush

"For Rose Blush, we used a rose damascena infusion, which has a wonderful juicy, fruity aspect that we amplified with a lychee accord. We added white musk for comfort and a green, aromatic note with basil for an unexpected touch." Marie Salamagne, Perfumer


Rose & White Musk

"For Rose & White Musk, we combined three different rose ingredients: an essence for the floral aspect, an absolute for spiciness and depth and our specially developed Rose Essential for capturing the freshest tones of the flower. By doing this we were able to present a really rounded rose that retained all its character and complexity throughout the fragrance." Anne Flipo, Perfumer.

We'll meet you in the rose garden.