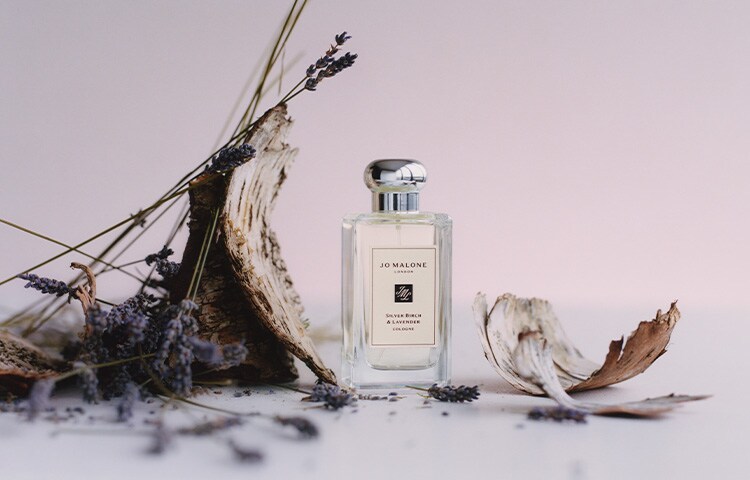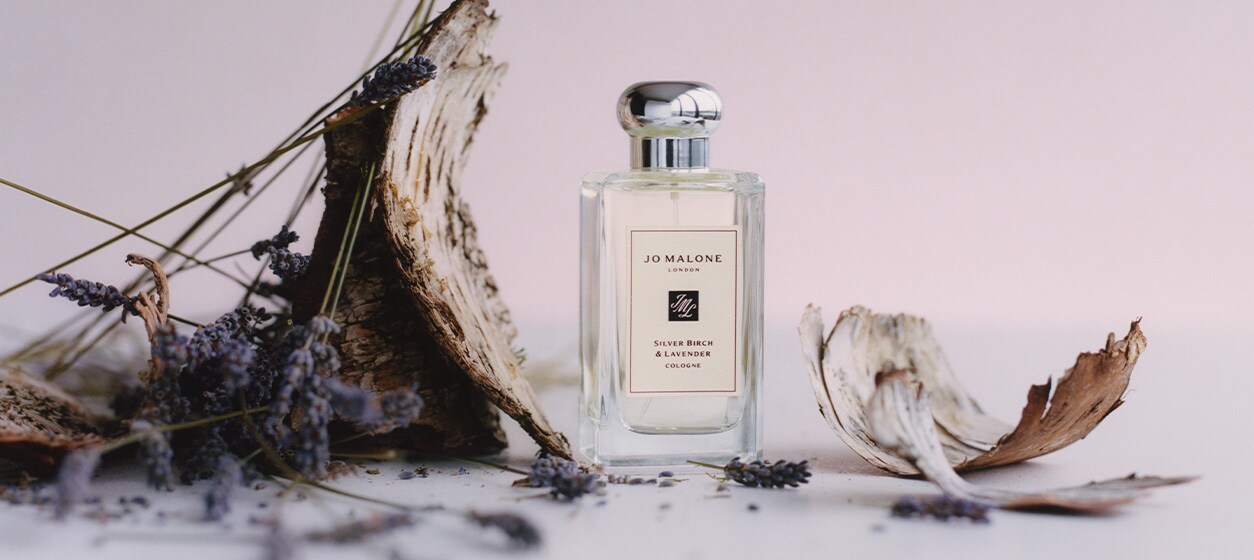 You know it. Almost too well perhaps. Lavender: just say the word and visions of dusty fields of purple are sure to appear. But you've never smelt it quite like this before. This is the exact reaction Jo Malone London wants. It is this silent challenge to jolt preconceptions (with a twist of British mischief) that fuels our creativity and delivers scented experiences that are so curious, so modern and so unexpected that you feel like you're smelling them with hyper-awakened senses.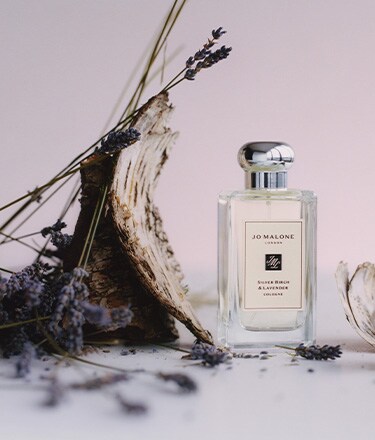 So, let's start again: Lavender. English Lavender to be precise, selected as our leading ingredient to explore and elevate into a fine fragrance flooded with modern elegance. Whilst the dryer, earthier French variety is typically used in perfumery, English Lavender has the most unexpected freshness and radiant clarity that borders on euphoric. With its bright purple blossoms releasing an addictive, fleshy peach sweetness, it lifts your senses up to the atmosphere.

With this lush and luminous English Lavender oil at his fingertips, perfumer Yann Vasnier has fused it with sensual woody notes to bring depth and refinement. The result is Silver Birch & Lavender Cologne, a botanically-laced stroll through a tranquil English woodland, between slender silver birches and shady oak trees, dappled in citrus sunbeams with soft herbs underfoot.
This unique Cologne dances between two worlds. As a fine fragrance, it has a modern 'fougere' structure with a cool and smooth texture, opening with a dash of zesty grapefruit that highlights English Lavender's stimulating facets, easing gently into its herbal character. Birchwood oil brings an aromatic glow, while roasted oak chips add rich, nutty warmth. There is an undeniable energy from lavender that is deeply calming and settling, and when blended with the smooth woodland notes it evokes an emotion of grounding confidence and reassurance.

A cologne of sophistication as well as purpose, this is Jo Malone London's reimagined tribute to majestic English Lavender.