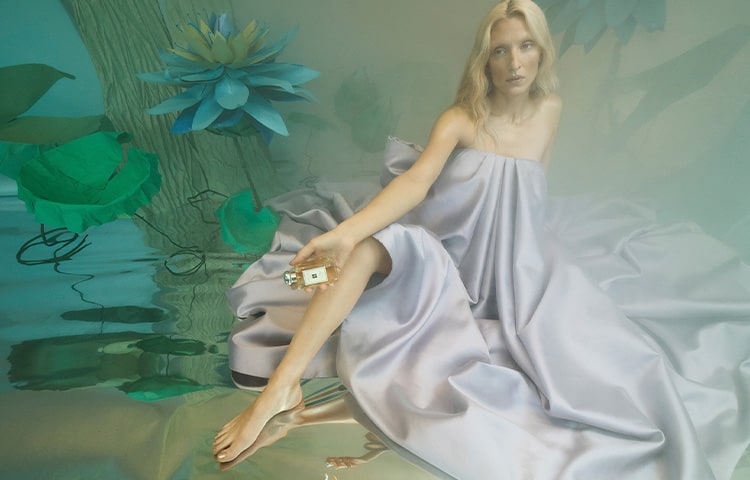 Notes On A Garden Fairytale
Enter the tale of the ancient Hanging Gardens. A place of fabled beauty lovingly created by a gallant king for his wistful queen under the blazing sun. A hillside garden create out of love for a queen who missed her homeland. Faithfully tended, flush with water-splashed flowers and ripe fruits, trailing vines and statuesque trees. A wonder to behold. Documented in celebrated museums, this lost moment in time has been reimagined in the present to inspire two new fragrances. Fig & Lotus Flower Cologne, bright and luscious. Cypress & Grapevine Cologne Intense, smooth and noble.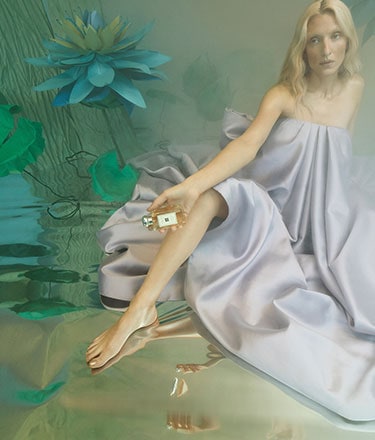 "I was drawn to the romance and picturesque nature of this tale and felt it could be translated into two fragrances with a modern Jo Malone London twist. We imagined the fresh, heady, spicy aromas that might have mingled in the air along the garden's shaded walkways and the fruits and flowers beneath them." Explains Celine Roux, Head of Fragrance Development, as she recalls the inspiration of our latest scented additions.
The richness of the story made it clear that one scent alone wouldn't do this inspiration justice. Two scents were crafted to emphasise the contrasts, the colours and textures of this magical garden scene. Creating an olfactive interpretation of a historical legend from a distant place offers a sense of wanderlust. For scent should allow your senses to wonder and allow you a moment to escape. Together they capture the fragrant essence of this majestic scene.
Cypress & Grapevine is sensual, fresh and gallant in its scent built around a modern fougere accord- a blend of notes usually found in aromatic masculine fragrances. Traditionally a fougere includes notes of lavender, geranium and moss. In this fragrance, using cypress and grapevine immediately gave it a modern interpretation. "The lavender blended with the cypress gives an aromatic freshness and the grapevine blending with the moss gives the sensual warmth. It makes this fragrance quite masculine compared to other scents in the Cologne Intense collection, but this was very important when translating the romantic inspiration, it tells the story of the man behind this love and garden for his queen." Says Perfumer Sophie Labbe
Fig & Lotus Flower aims to bring the lushness of the garden into olfactive territory. With the twist of lotus flower adding alight, floral freshness to the fruity fig scent. For perfumer Alexis Dadier the secret to the scent is in the story it creates allowing the wearer to be taken on a journey. "I used a white musk note to give this long-lasting effect to the scent without heaviness. It completes the picture, developing on the skin as if you're walking through a real garden. As you turn into a path you smell the freshness from the fruit, then a bit of green from the leaves, then you turn another corner and feel the warmth from the sun. Then the wind blows and you inhale the sensual yet watery scent of the lotus, then the humid shadows as you keep walking."
"Two fragrances within the same mythical story that paint a full olfactive picture of the Hanging Gardens. Paired together they have so much clarity, freshness and depth"