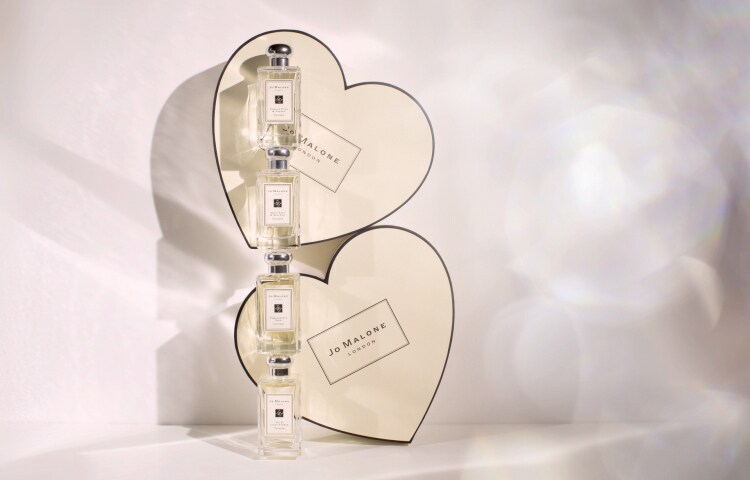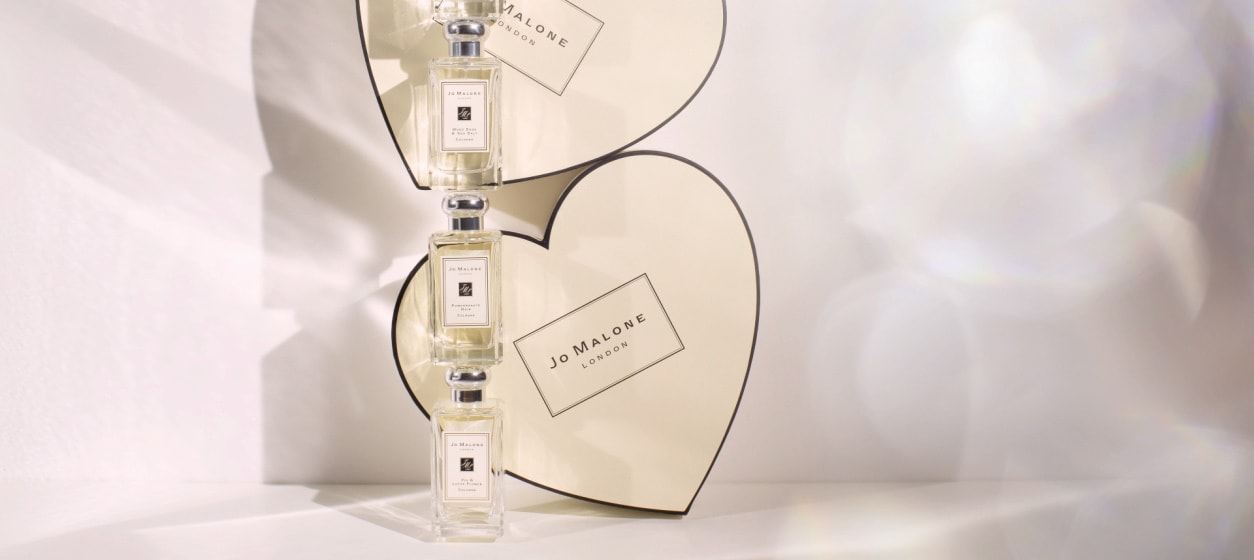 The Scented Secret To Falling In Love
Sometimes things are better in twos, especially romance which usually requires at least two people for the flames of passion to really start blazing. That's why we are celebrating the hypnotic, sigh-out-loud power of one plus one this Valentine's Day with a little masterclass in Jo Malone London's scent pairing. Because when the roses have faded and the loving whispers have quietened, it will be the unique combination of scents that brings it all dreamily back.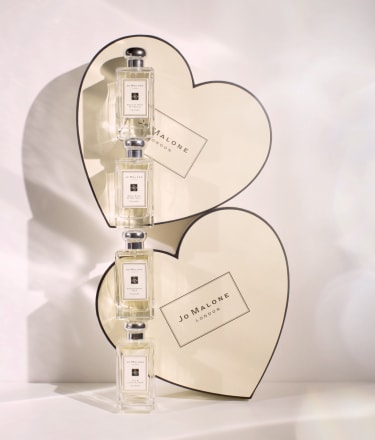 Create a scent pairing as unique and magical as your own love story
For the all-important first date, you want to be as energised as you are enticing. Mist yourself with a veil of Lime Basil & Mandarin Cologne – tantalising, addictive and zesty. It's a classic for a reason. But why leave it there? Create your own sense of uniqueness with another spritz of Peony & Blush Suede Cologne in all its flirtatious opulence. How could you possibly be nervous smelling this delicious? Admittedly, your date may find it hard to keep focused or string a sentence together.

If you have already decided that your Valentine has jumped through the requisite hoops and is now permitted to worship you, you may be in a more seductive frame of mind. Fill the air with the magnetic aroma of Velvet Rose & Oud Home Candles, which evoke decadent nights in faraway lands. Mysterious and bewitching. The scent of a thousand love stories, of wild promises made and hearts captivated. That leaves you to appear in a haze of Pomegranate Noir Cologne, the essence of seductiveness. Intensely enigmatic. Dark and sensuous.
And then, of course, there are those ready to lay their cards and hearts on the table and declare their love for all the world to hear. It would be remiss to undercut the momentousness of such an occasion with anything other than the most evocative of combinations. The romance of Red Roses Cologne – classic, voluptuous and clear (you want to remember it all in detail) – layered with Earl Grey & Cucumber Cologne – stimulating, but refined (no need to lose your cool entirely). Whether these combinations are a present to yourself or to your beloved, know that you'll always remember the details of how you felt in that moment by transporting yourself back there any time you like. Create a fragrance combination as unique and magical as your own love story.