Skincare to help you slow down
Over the past two years, beauty has undoubtedly taken on a more important role, catering not just to our basic grooming needs but to our emotional well-being too. Intune with this more holistic sentiment, slow rituals are those that take a gentler, more considered approach to beauty, helping to revive and restore us when we're feeling at our most depleted. Indeed, whether it's relaxing in a warm bath or enjoying an extended facial regime, slow beauty rituals offer much-needed moments of mindfulness, allowing us to slow down and de-stress, whatever the day has entailed.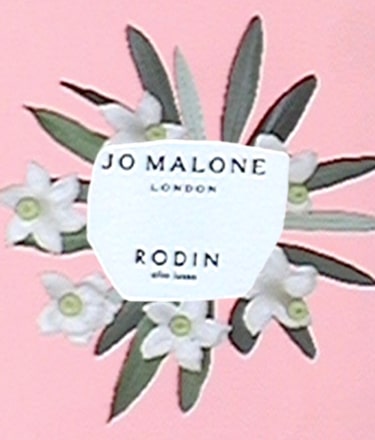 To celebrate the launch of Rodin olio lusso at Jo Malone London, slow down and savour an indulgent beauty ritual with essential oils to revitalise skin and the scent of Jasmine & Neroli to inspire the senses.

1. Apply the Luxury Oil Gel Cleanser onto dry skin and massage in using circular movements, while enjoying the exquisite scent. Rinse thoroughly with water.

2. Once skin is dry, gently warm the hydrating Luxury Face Cream between fingertips and hold in front of the face. Breathe deeply to appreciate its aromatherapeutic benefits before smoothing over face and neck.

3. Add 3-5 drops of the Luxury Face Oil to palms then gently rub together to warm and release the nourishing oils. To enhance the ritual, cup hands over nose and mouth and inhale the mood-enhancing aroma before gently pressing the oil on to the face and neck.
4. Next, take the Luxury Hand & Body Cream and massage a small amount into hands. Hold palms in front of the face and breathe in the refreshing yet subtle scent. Follow with a layer of the rich cream all over, from the chest right down to the toes.

5. To finish, place a generous amount of the Luxury Body Oil into palms and massage into skin, taking the time to embrace a moment of tranquillity while doing so.