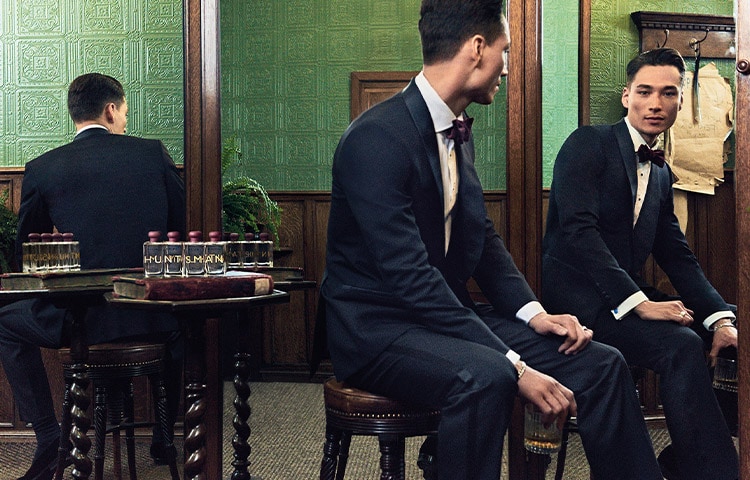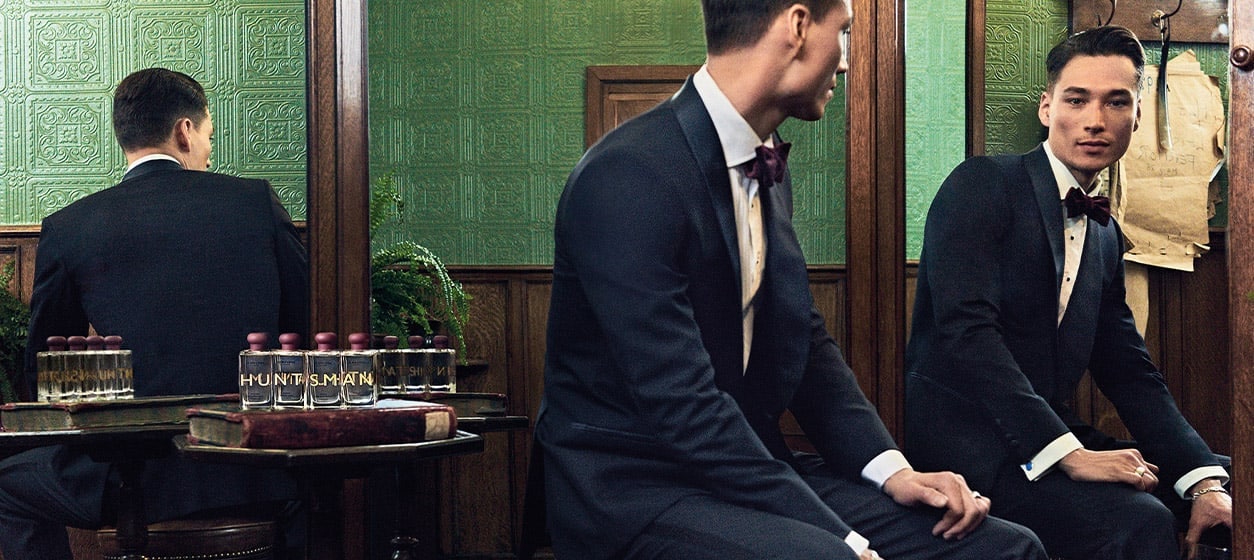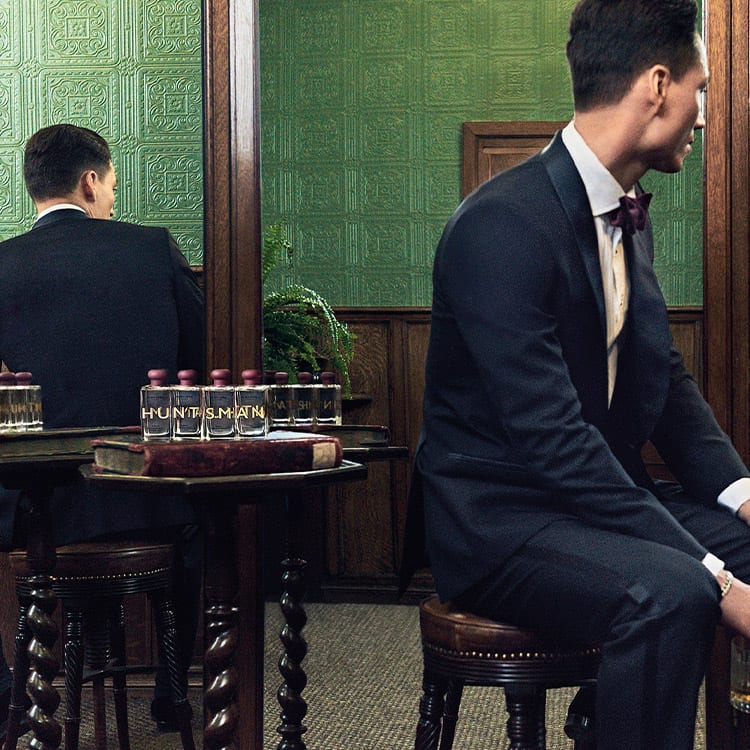 Celebrating The Marriage Of Savile Row & Scent
'When it comes to craftsmanship, there are no short cuts – uncompromised quality will always ring true. A Huntsman suit makes you walk a bit taller, stand a little straighter, while a Jo Malone London Cologne is an extension of your personality and the perfect finishing touch,' explains Campbell Carey, Creative Director and Head Cutter of Huntsman Savile Row. For as long as anyone can remember, fashion and scent have been a natural pairing. Fortunately, with the help of Huntsman Savile Row, we have taken a moment to celebrate this glorious merger, creating a four-piece, limited-edition collection of scents tailored to the modern man. This is the union of two very British heritage houses, both of whom take craftsmanship very seriously.
'For more than 160 years Huntsman has had an unwavering commitment to quality – something we share with Jo Malone London, along with our dedication to British manufacturing and raw materials,' Campbell says. The average Huntsman bespoke suit takes at least 80 hours of meticulous hand work, includes 28 to 35 precise measurements and consists of approximately 25,000 stitches, passing through a series of highly skilled hands from cutter to tailor, presser to pocket makers and finishers. 
Having perfected his skills over the past 20 years, Campbell remains besotted with the allure of Savile Row and determined to create lasting pieces. 'Savile Row is unsurpassed as the epicentre for specialists and tailoring. At Huntsman, we see garments coming back that are more than a hundred years old and still wearable. Our classic cut has remained relatively unchanged since its creation in 1849 – that's down to quality.' That cut being an instantly recognisable single-breasted, one-button jacket with a slanting top pocket. With a workroom that includes the measurements of David Bowie, Gregory Peck and Ronald Reagan (to name just a few clients) strung from the ceiling, it seems the world agrees that a Huntsman suit is the highest mark of sophistication and style.
It was a refusal to follow trends combined with a championing of British bespoke craftsmanship which made Huntsman the natural partner for this sharply dressed collection of Cologne. For Campbell, the collaboration was a natural development for Huntsman. He explains; 'The process of selecting the cloth and style of your bespoke suit is as important as choosing the right scent; both essential extensions of one's identity.'

According to Campbell, there truly is a scent for every occasion. The enigmatic Whisky & Cedarwood Cologne is the perfect match for a tweed weekend suit. Amber & Patchouli Cologne is for those times you want to impress – paired with a navy-blue business suit, this will complete the ultimate gentleman's outfit. Invigorating Assam & Grapefruit Cologne is fit for flannel, while Birch & Black Pepper Cologne is the finishing touch to a winter sporting suit. It seems that a fragrance wardrobe is the subtle ingredient that can elevate a stylish modern man to a stylish modern gentlemen.