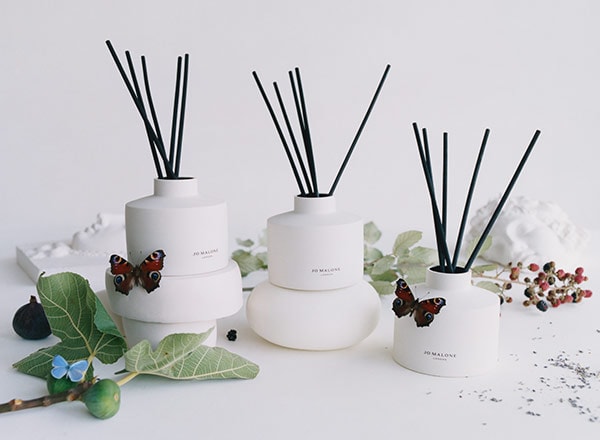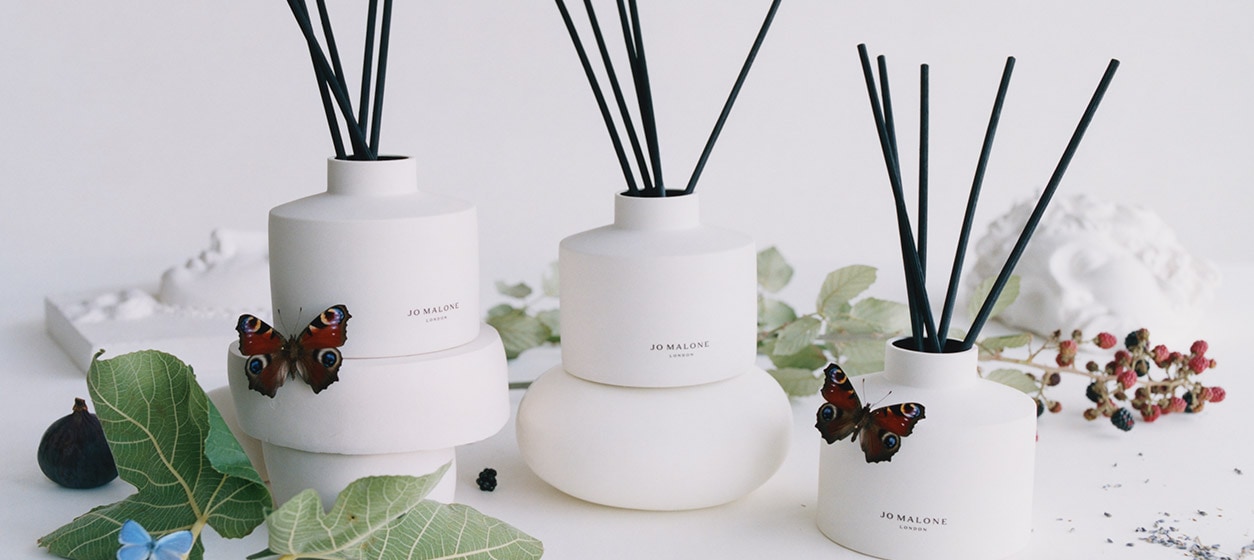 Introducing Townhouse Diffusers
When the time came to create a new collection of candles specially for the home, we didn't have to look much further than our headquarters, a Georgian townhouse in the heart of Marylebone. With its formal entrance, sweeping staircase, and well-proportioned rooms which are simultaneously cosy and intimate, yet also, grand and impressive, the Townhouse is not just the brand's headquarters but also our spiritual home. Today, the Jo Malone London Townhouse functions as a busy creative workspace while also retaining the special ambience of the traditional English home that it was designed to be over 200 years ago.

After the success of the Townhouse Candle collection, inspired by scenes and spaces within the brand's home, we are very pleased to announce the arrival of the the Townhouse Diffuser collection. This collection of 3 diffusers will gently enrich the atmosphere of any space with the steady scents of Wild Berry & Bramble, Fresh Fig & Cassis and Lilac Lavender & Lovage.

Think of Wild Berry & Bramble as your 'welcome home', the scent for any hour, the style for any place. Fresh Fig & Cassis recalls a 'sunlit morning' and the late summer nostalgia of fig trees embraced by the sun with a freshness on the breeze. Whilst Lilac Lavender & Lovage blends calming lavender with the aromatic greenery of humble lovage's, for a scent that soothes the senses.

And when it comes to diffusers, what we like to refer to as the secret weapon of scent, a little know how to get the most out of the ultimate scene setter goes a long way.
Reed all about it:
Simplicity is key. Use all 10 of the reeds at once to fill the chosen room with a background scent.

Scent Pairing:
Try layering your scents by adding diffusers in different fragrances to create a unique ambience, or pair with your favourite candle to make a statement.

A New Purpose:
Typically, a Jo Malone London diffuser will last for up to four months, but we encourage you to embrace it beyond its scented days by repurposing the exquisite ceramic vessel for a new life. Be it a pen pot or vase, the possibilities are quite endless.