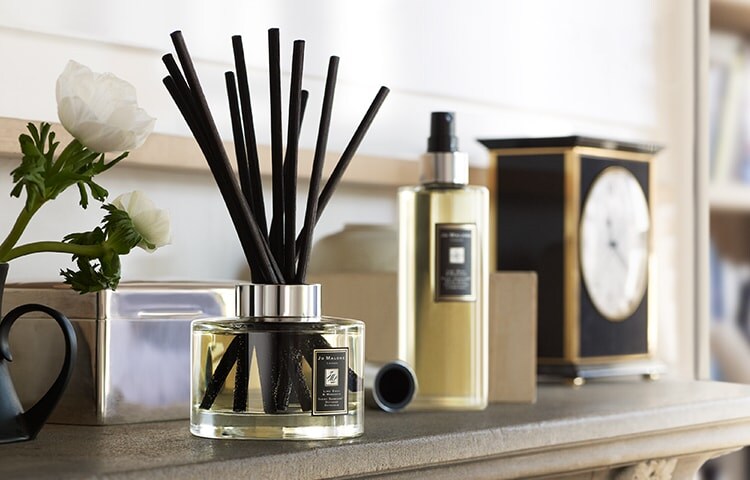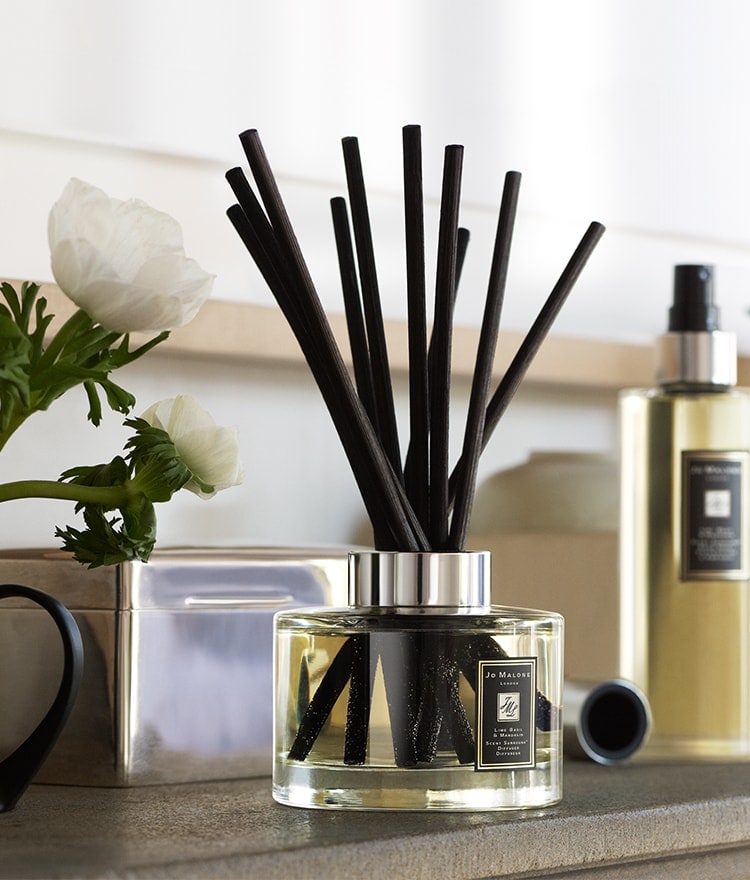 How to get the most from your scented diffuser


The diffuser is scent's secret weapon. Yes, candlelight is romantic, with its fragrant, flickering flame, but a diffuser, with its always-on scent, is the ultimate scene-setter, creating a sophisticated atmosphere from the moment you enter a room. Not to mention its minimalist good looks; with those charcoal-coloured reeds, it fits unassumingly into any interior, while also being worthy of pride of place. So it's about time we declared our adoration for the diffuser and shared the knack of getting the most out of these reed-crowned beauties.

Reed carefully…
Jo Malone London diffusers' striking black reeds are made from rattan. Due to their porous nature, they emit the scent effortlessly, without you having to do anything but admire them. They're designed to sit pretty and be left just as they are.

Ten out of ten…
Simplicity is key. Place all 10 reeds in your diffuser at once to fill your chosen room with a wonderful and welcoming background scent. Bear in mind that the number of diffusers you use can alter the intensity of the aroma. For larger rooms, try layering your scents by adding diffusers in different fragrances to create a unique ambience.
Staying power… Typically, a Jo Malone London diffuser will last for up to four months. It's the gift that keeps on giving.

Which scent is right for you?

Red Roses: The essence of modern romance, this fragrance unfolds like a bouquet of freshly cut flowers. Surprisingly clean and understated.

Lime Basil & Mandarin: In our signature scent, peppery basil brings an unexpected twist to the fresh scent of limes. Zesty and addictive.

Pomegranate Noir: Ruby-rich juices of exotic pomegranate are spiked with pink pepper and lily. Dark, enigmatic and seductive.

English Pear & Freesia: Luscious and golden, the essence of autumn, with just-ripe pears wrapped in a bouquet of white freesias. Mellow and cool.
"A diffuser is the ultimate scented scene-setter, creating a sophisticated atmosphere from the moment you enter a room"