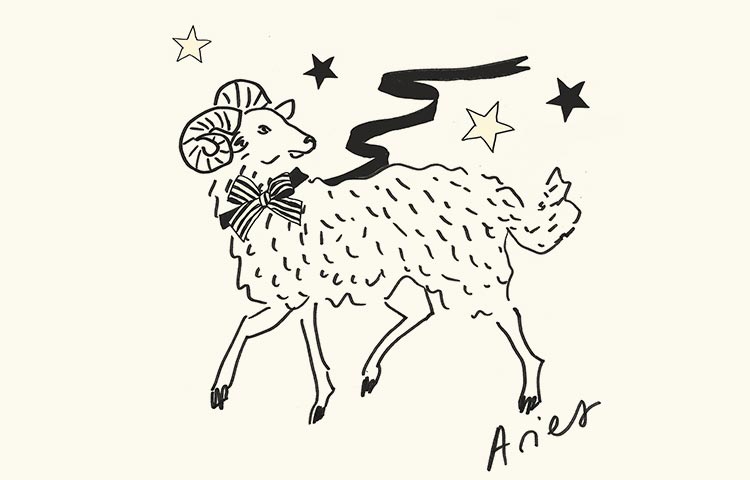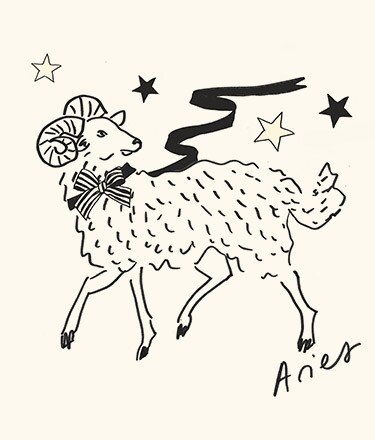 Aries

Everyone knows what it's like to lock horns with an Aries who thinks they're right. It's not for the faint-hearted, but here's the thing – is it your fault if you are always right? Can a rose help smelling sweet? Can an oak be anything other than sturdy? Should orange blossom be held responsible for making people wish they were in the Mediterranean instead of at work? Of course not. The planets are moving forward in your sign this month, giving tremendous momentum to your powers of intuition. Venus and Uranus will be wandering around together towards the end of the month, signalling a possible financial windfall, so treat yourself: Pomegranate Noir candles are always in fashion. With Mars in your 3rd house until the 24th, your communication skills are red hot, so just charm and disarm anyone who doesn't agree with everything you say and do.
Taurus

Your cosmic solar cycle is gathering pace, Taurus. This means if you have a new business or creative venture in mind, now is the time to strike. You have all the allure of honeysuckle at midnight, so match it with wearing Honeysuckle & Davana Cologne .
Gemini

There is something very inspiring about your sense of independence, Gemini and your willingness to experiment – may we suggest Wood Sage & Sea Salt Cologne combined with a Peony & Blush Suede Body Crème . With planetary power in the Eastern side of the self, success (whatever that looks like to you) is just around the corner.
Cancer

Now, don't scuttle off Cancer just because we're about to tell you it's time for a health focus. With Mars in your sign, you have more verve and zing than a juniper berry, so get out for some early morning runs (you know you want to).
Leo

The siren song of foreign travel calls this month, thanks to the Sun moving into Aries. If you are dreaming of balmy evening strolls on frangipani-scented beaches with warm sand underfoot (of course you are), then it's time to come up with an amusing 'out of office' and flee to faraway lands.
Virgo

You're in a furtive state of mind, Virgo. Probably because your 8th house and its penchant for secrecy is veritably throbbing this month. We sense illicit trysts with suitors spritzed in Oud & Bergamot Cologne Intense – go forth and be outrageous.
Libra

Your financial planet Pluto is about to start dawdling, so now is the time to be organised when it comes to birthday presents you need to get. We would suggest you start with some Lime Basil & Mandarin Diffusers (despite knowing you'll keep them for yourself).
Scorpio

Feeling twitchy at work, Scorpio? Is it time to explore pastures new? The waxing of the Moon signals change, so now may be the time to take a deep breath, wish upon a star and plunge straight into the unknown.
Sagittarius

Life is a lot of fun right now, Sagittarius and that's because the Sun is bringing the party to your 5th house. You're wilder than a wild fig, fierier than a peppercorn, zestier than a lime and it's rubbing off on everyone around you – we can practically feel it from here. Keep it up!
Capricorn

With planetary power now in the Western sector, you are feeling the need to take some time out, Capricorn. Contemplative walks in leafy parks would be just the ticket to help clear the cobwebs. Lolling in baths filled with English Pear & Freesia Bath Oil does wonders to stir the spirit.
Aquarius

Your 3rd house of communication is raring to go at the moment, Aquarius, so perhaps it's time to host fascinating evenings with fascinating guests. Scent them with sparkling Grapefruit Home Candles and start matchmaking.
Pisces

If you've been feeling a bit tetchy, Pisces, please explain to anyone on the receiving end that it's because Mars has been fooling around in your sign. He'll be out of there by the 24th, when you can go back to your charming self (might want to send some apology Red Roses Soap to seal the deal).