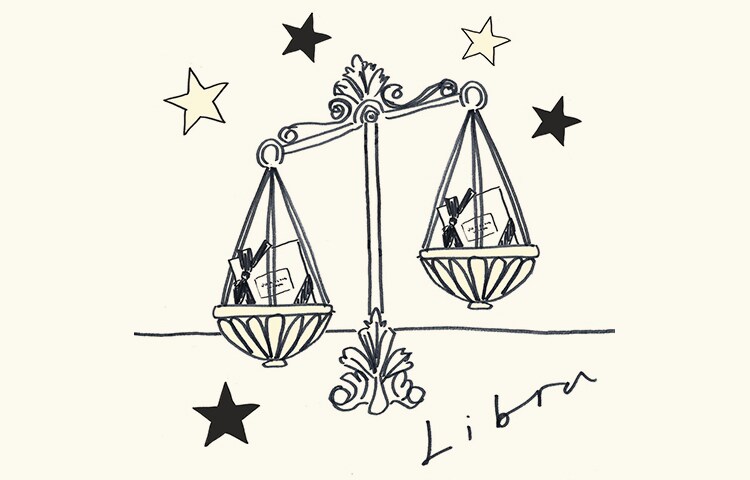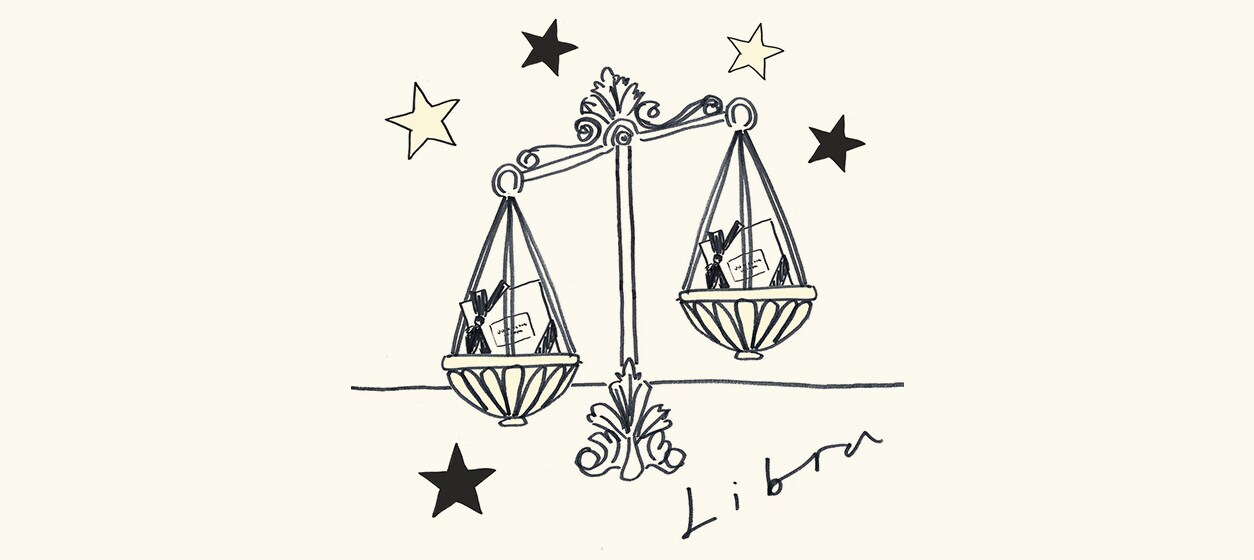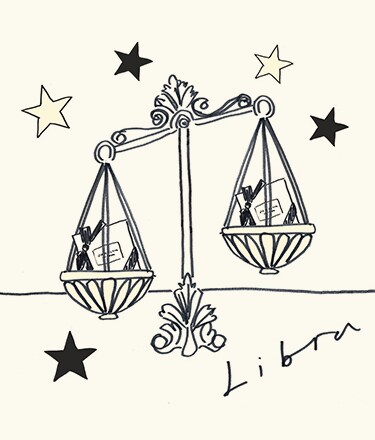 Libra

Life is firing on all cylinders at the moment, Libra. You're feeling good, looking good and are as vibrant as orange blossom at the height of summer. Your love planet is in your 1st house, which means social engagements are coming at you left, right and centre. Accept all invitations to gatherings both large and small, now is the time to embrace all opportunities with a glorious sense of abandonment. Venus in your 3rd house at the beginning of the month is peaking that already curious mind with the desire to learn something new – so if you feel the need to start spouting Spanish or explaining the theory of relativity, surrender to it at once; or simply try a new scent pairing- may we suggest Lime Basil & Mandarin Cologne with a spritz of Peony & Blush Suede Cologne.
Scorpio

With your planetary power in the Eastern sector, you're ready to battle your way to the top, like a lotus flower emerging resplendent. We sense a promotion on the horizon and if this mood is anything to go by, you're not going to wait to be asked.
Sagittarius

Jupiter is on the move, Scorpio, leaving your mind feeling as fresh and clear as a Wood Sage & Sea Salt Home Candle. Obstacles that have been weighing you down will find themselves swiftly dealt with – over-full cupboards, irascible relations, inattentive lovers better sleep with one eye open.
Capricorn

Now listen, Capricorn. We know you love home like English Pears love Freesias, but with Mars in your 4th house, your work/ life balance is all over the show. Shut your laptop, open your contacts and spritz Myrrh & Tonka Cologne Intense in abundance. Frivolity beckons.
Aquarius

Well, yes, Aquarius – we'd all like to be on a frangipani-scented tropical idyll right now, where yellow hibiscus grows in the heat of the sun. With all this activity in your 9th house, the call of foreign lands is more than overwhelming. If you can, make a dash for the airport.
Pisces

Well, yes, Pisces – the Moon may be rattling your cage a little this month, but it will soon pass. Surrender to it with baths filled with Pomegranate Noir Bath Oil to remind yourself to reset and relax.
Aries

Planets and their retrograde ways. What can we say, Aries? They're on the move again, which means plans that have been on hold are about to spring into life, like bluebells in April. Bravo for toughing it out, treat yourself with a Wild Bluebell Body Crème.
Taurus

You're in a seductive mood, Taurus and we're thoroughly enjoying it. Thanks to Pluto moving forward at the start of the month, you've become like the fragrant love story between Velvet Rose & Oud – hypnotic, sensuous and devastatingly romantic. More where that came from, please.
Gemini

You can be restless, Gemini, you know you can – and with your 6th house brimming with a powerful boost of energy, you're ready to open up and put yourself out there. The universe will respond – just you wait and see.
Cancer

Life is as succulent as grapes on a vine right now, Cancer – and you have Saturn's influence to thank for it. All this and your 5th house of creativity is positively pulsing with ideas – open the flood gates and let your natural brilliance flow.
Leo

If you've been feeling lethargic, Leo, then know that it's not your fault. Needless to say Mercury has been up to its old tricks, but that's about to change. Until then, lean into it with relaxing candlelight, might we suggest a Lilac Lavender & Lovage Townhouse Candle.
Virgo

With Mars looking veritably cheerful in your financial house, it's time to get a little playful, Virgo. We're thinking late nights, pomegranate margheritas, a lot of dancing and absolutely no excuses to be home before the sun comes up.